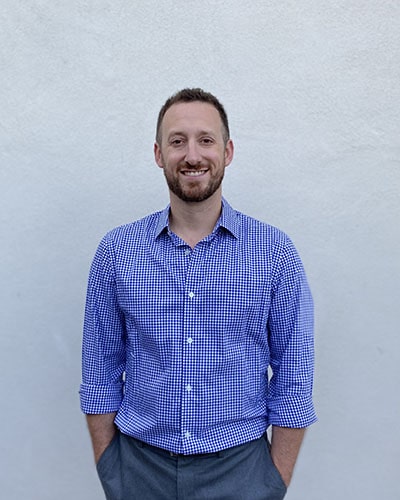 Hello and Welcome to Shoreline Orthodontics. I am Dr. Sean Prusky but everyone calls me Dr. Sean.  Shoreline is my orthodontic practice, my home away from home and I'd like everyone in our vibrant and diverse Southbay communities to feel at home here too. If you haven't stopped by yet, you should come check us out and experience what the Shoreline difference can mean for you.
I live in Redondo Beach with my wife, daughter and son. We love living in the Southbay; The sun, the surf, the great schools, shops, the piers, the local sports and culture and most importantly, the amazing people are why we call this place home.
Originally from Toronto, Canada I have travelled the world and studied in premier educational facilities including McGill University, University of Toronto, Cedar's Sinai Medical Center and the University of Colorado where I completed my orthodontic residency and masters of science.  But learning is a lifelong journey which continues daily as I stay on the cutting edge of orthodontic technology and technique.
I practice orthodontics because there's no better expression of happiness than our smile and smiling in turn makes us feel happy.  Working with my patients to create a unique and beautiful smile is a privilege but the confidence and joy that my patients gain when they experience their new individually crafted smiles makes every day a reward.
If you work hard, you gotta play hard, right? There's nothing I enjoy more than some good old activity with family and friends.
I'll be at the beach, strand walking, biking, skiing, hockey and any other sport that I can get into.  Camping and canoe tripping are a way of life.  But, as the sun starts slowly setting over the ocean, there's no better place to close out a day than right here, at home, on a Southbay beach with good music and good company.
Come stop by Shoreline Orthodontics and let's talk about the possibilities for your smile.